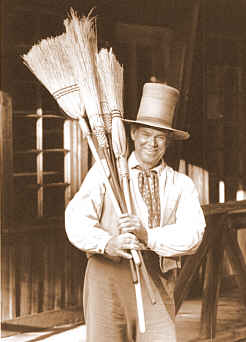 Warren Olney was born and raised in Pasadena, California, at a time when orange blossoms instead of smog, permeated the air and life was quite different than the Pasadena of today. After graduating from Pasadena High School, Warren was accepted into the University of Idaho at Moscow, where he majored in Forest Management. Following his graduation from the university, he was employed by the United State's Forest Service. His first assignment being on the Gifford Pinchot National Forest working in forest and recreation management.

He went on to the Willamette National Forest where he was kept busy managing Winter sports activities, recreation and wilderness management.

On the Mount Hood National Forest, he was instrumental in master planning, management and administration of Timberline Lodge. During his eight year involvement at the Lodge, he experienced a lot of public involvement, which was greatly to his liking. Warren developed a keen interest in a public Information role, which in turn led to his 12 year stint on the Siskiyou National Forest as its Public Information Officer. He thrived in this role and was often seen on the local news channels dealing with the oft explosive issues as: herbicide use, river management, timber management and the spotted owl. Warren was constantly challenged with developing new ways to get public involvement on the events of the day.

In 1990, Warren retired from the US Forest Service. Not a man to remain idle, he quickly sought ways to keep busy and remain in contact with the folks he had spent most of his lifetime working with and for. Trying such things as general contractor, and then Realtor, he realized this just wasn't "doing it" for him.

Then one day while visiting his parents in Oceanside, California, his father suggested he learn to make brooms, demonstrate and teach about the craft, much as he himself had done upon his retirement. You see, back in 1971 Warren's parents, Bud and Hazel, retired and sold their home. They purchased a new car and travel trailer and set off to see their country, as all retirees dream of doing. On their journey, they visited Old Sturbridge Village in Massachusetts and "fell in love" with it. They made application and were soon put to work in the village, which is a living history museum portraying New England life in the 1790 to 1840 period. The senior Olneys worked for seven summers in the village, learning various crafts and happily sharing their knowledge with visitors to Old Sturbridge Village.

Bud Olney then built an exact replica of the 1810 broom machine and put together a program to demonstrate broom making, talk about the Village and teach early American history in southern California schools.

To make a long story short, learning to make brooms and continue in his father's footsteps seemed like a quite appealing idea. And soon, seeing his interest and ability, Bud turned his equipment over to Warren, and taught him the lore and techniques of the art of broom making.

Now, Warren continues to expand his knowledge of history and broom making. He still uses the machine his father built some twenty something years ago. He has also added a more modern electric machine which is used to make the Shaker-style brooms. When specific handles, such as branches, limbs, iron handles, canes, etc., will not fit either machine, he uses more crude tools, including his bare hands. All are made with an artistic flair and high quality.

With an open and easy "way" with people, Warren often discusses the history of broom making with the public. He particularly enjoys involving children in the broom making process. Each year he "performs" at a number of craft, antique farm equipment, schools and art shows, expanding his circle of friends and acquaintances, while demonstrating broom making and selling a variety of quality sweepers.